About Century Hotel Taoyuan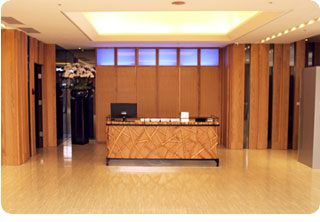 Opened in 2012, Century Hotel Taoyuan is a graceful boutique hotel with an excellent location just about 6 minutes away from the Taoyuan Train Station in Taoyuan City, Taiwan. Set within the lively area of Taoyuan City, there are plenty of shopping stops, popular restaurants, local eateries and Coca-Cola Museum nearby for the guests to enjoy and explore. In addition to our hotel's strategically designed location, guests are offered with convenience in location to the Taoyuan International Airport, HSR Taoyuan Station, Taoyuan Train Station and Bus Station, providing travel ease all across Taoyuan County and other noted Taiwan destinations. With the Taoyuan International Airport and HSR Taoyuan Station accessible in about a 20 minute ride, our hotel is one of the most favored Taiwan hotels for both local and international travelers.
Our hotel is contemporarily designed with elegant décors, and appointed with tasteful furnishings and state-of-art facilities to create a welcoming space that will ensure you a pleasant stay. Each room is nicely completed with LCD TV, internet access, kettle, refrigerator, toiletries and many other pampering details. In addition to your extra comfort, floor-to-ceiling windows are available in partial room types where guests may enjoy panoramic city views during your stay.
With a strategically designed location at the heart of Taoyuan City, our hotel is a nice starting point for you to explore Taoyuan, including Jiaobanshan Park(30 km/53 minutes by car), Cihu & Cihu Mausoleum(19 km/36 minutes by car), Daxi Old Street(14.5 km/28 minutes by car), Sanxia Qingshui Zushi Temple(14 km/26 minutes by car), Yingge Old Street(7.2 km/18 minutes by car), Coca-Cola Museum (3.7 km/10 minutes by car), and Taoyuan Tourist Night Market (750 m/3 minutes by car).
Our hotel's intimate accommodations, discreet services and ease to discover Taoyuan make our hotel one of the favored Taoyuan accommodation choices among both business and leisure travelers.